SOT-ES100/200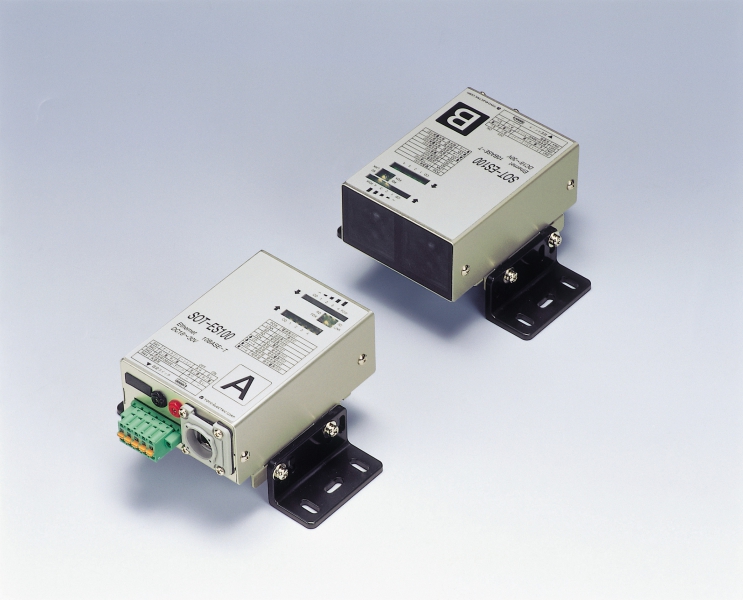 Feature
This device is a data transmitting equipment for Ethernet using the space spread of light (Near-infrared rays).
The use environment can treat data at the transmission speed of 10Mbps in accordance with IEEE802.3 (Ethernet).
Notonly a usual data communication but also the personal computer becomes possible the program confirmation and the change on the movement side and improves maintenance in case of the PLC control system of the samenetwork.
The transmission distance is 0.2-100m/0.2-200m.
This device is DC power supply specification.
Specification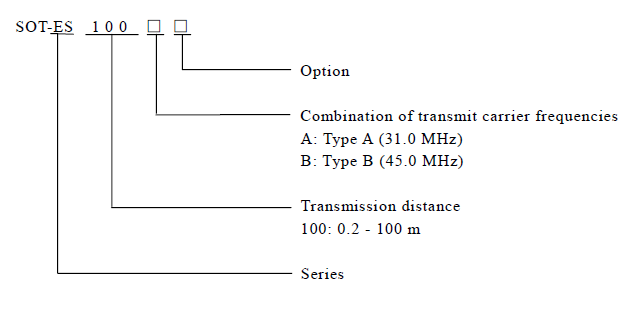 Principal Use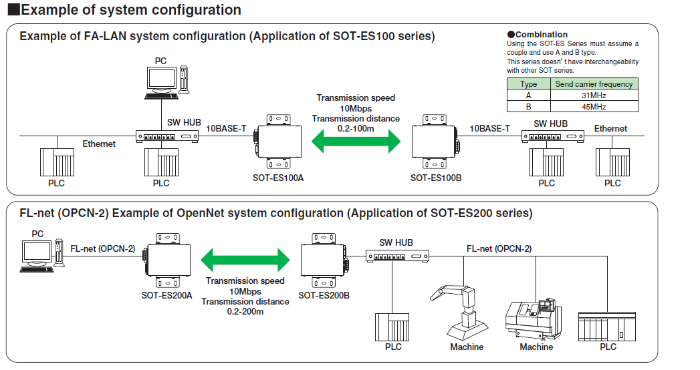 ■Communication of Automated storage and retrieval system.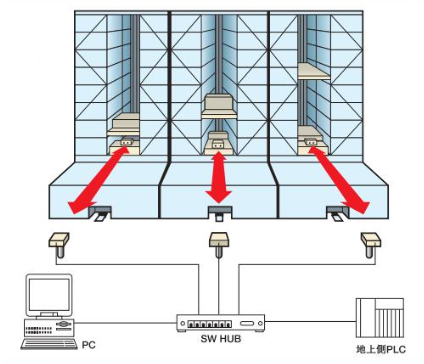 A system that controls two or more stacker cranes simultaneously by bidirectional transmission.
Download
SOT-ES100/200 Catalog
PDF Data Download
SOT-ES100/200 Instruction manual
PDF Data Download